Athletic Laundry Products
Innovative Cleaning Solutions
Athletic Laundry Program
Power Up With UNX
We want our athletic partners to win on and off the field. The bottom line: If you want it done right and want the highest quality, you need the best products – those formulated to attack your specific athletic laundry needs. At UNX, we pride ourselves on creating best-in-class products to ensure your laundry needs aren't just met, but they let you breathe a sigh of relief at the end of the day. 
24/7 Customer Service
Our number one goal is to provide best-in-class customer service in building long-lasting relationships. That means we are here for you whenever you need us.
Cut Scrubbing Time
Our top of the line cleaning solutions and custom made equipment does the scrubbing for you, extending control and flexibility to maintain the highest level of quality so your uniforms always have that new look and feel.
Save On Cost
UNX products provide superior results in less time, all while reducing stress and cutting costs. Customers report a 15 – 20% cost savings from their former provider. 
Athletic Laundry Products
The Line-Up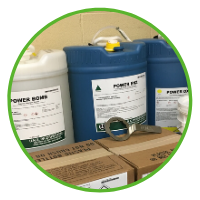 Starting Line-Up
POWER BOMB
Superior Detergent Booster
POWER ENZ
Uniquely Balanced Enzyme Detergent
POWER OX
Highly Effective Oxygen Destainer
POWER FRESH
Specialty Sour/Fabric Freshener for ODOR Control
__________
ADDITIONAL PRODUCTS
POWER BOOST (Buffered Alkali)
POWER PLUS (Combo Detergent & Oxygen Bleach Designed for Smaller Athletic Programs)
POWER SOL (Specialty Solvent Detergent)
The MVPs
CLAY-OUT 1 & CLAY-OUT 2
Removes Ground-in Clay Stains
THE BRICK!
Concentrated Field Paint and Dye Remover for Post-spotting
DESTAINEX
Mild Solvent Pre-Spotter or Post-Spotter
SOLV-ALL
Ultra-concentrated Solvent Pre-Spotter or Post-Spotter
SANIX
EPA Registered Disinfectant Effective On HIV-1, Escherichia coli (E. coli), Salmonella Typhimurium, Staph, MRSA, Human Coronavirus And Other Pathogens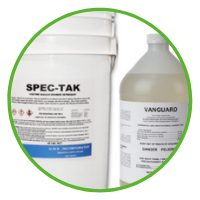 Hall of Fame
SPEC-TAK
Superior dry enzyme bleach detergent with mild alkalinity. Achieves the whitest whites and stain-free quality. Removes grass—even rye— and clay stains! The special enzyme and oxygen bleach combination is derived from the latest UNX technology!
VANGUARD
Liquid quaternary bacteriostat for control against Staph., MRSA, and other bacteriostatic pathogens. Extremely concentrated product, making it economical to use. EPA registered formula.
__________
Fun Fact: UNX customers receive state-of-the-art injection systems with customized programming and in-service training.
Testimonial
Roxann Moody, Asst. Athletic Director, Equipment Services, Wake Forest University Athletics
"I, 100%, would and have recommended UNX to other facilities. As long as I am here, I can assure you Wake Forest will only use UNX! Their products work! UNX goes above and beyond every time! I most look forward to knowing I am going to get what I need from the products and services that UNX offers!"
UNX Industries
707 E ARLINGTON BLVD
GREENVILLE, NC 27858
P: (252) 756-8616
TERRY HAMMOND
DIRECTOR OF ATHLETIC SALES
P: (813) 326-2897
EMAIL: [email protected]